Ben Pearson Bow 333 Jet Bow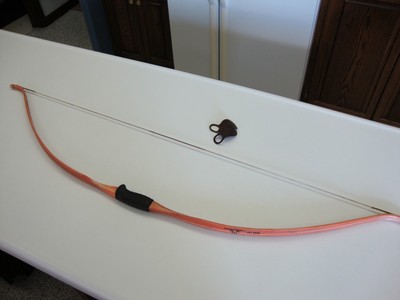 Up for auction is this Ben Pearson bow. My father gave me this bow 45+ years ago. It was brand new then. It is still in great shape for its age. I took care of it but I also used it. It is orange with white streaks running through it. It is 54" long. It reads "Ben Pearson Cat No 333 Jet Bow " If you have any questions please email. Thanks for looking.
Free Shipping with most items - Sale Ends Soon!